Dear IT administrators and workers :-)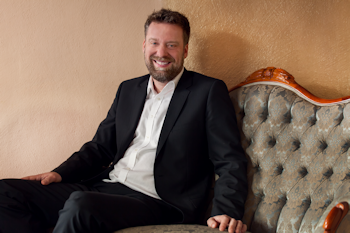 Parks Informatik GmbH has indeed been around for 20 long years and has been enjoying great popularity ever since. This has many good and understandable reasons.

In 1999, after many years of freelance project work in the field of conceptual software development, I decided to found my own company - a perfectly logical consequence, since many of my customers were looking for consistent and permanent support.

Parks should now combine my own personal qualities and abilities and be available to the customer as a reliable institution. I always keep on learning, and like to face new challenges and requirements with passion and a great deal of creativity. It makes me happy to give exciting projects my very own touch and to see that it all works out at the end of the day.

On the practical side I am simply passionate about developing software, have a very broad spectrum of experience from over 25 years of professional experience and countless projects. I can explain complex correlations and facts very well and in an easily understandable way, which makes me a valued consultant for those who need software and have to use it in the end.

And most importantly: I am accessible, uncomplicated and kind to those who are kind to me. Personal contact and good chemistry are the essential basis for an effective and enjoyable cooperation.
Finally I would like to decorate myself with some customer feedback. Less as self-praise, but more as decision-support:
Forget annoying queues with nerve-racking music and bored consolation announcements. Parks is usually easy and quick to reach. Period.
Problems do not end up on the prioritized list for the next meeting the week after next, but are tackled and solved quickly.
You have suggestions for improvement? Ideas? Special individual requirements? All right: Parks will look into it and take care of it.
By the way: With the Parks Authorization Manager (PAM) for Windows I also have a very popular product for maintaining, analyzing and documenting access rights in Windows files and folders. You can read more about it here: Parks Authorization Manager.

Well - that was a brief summary of Parks Informatik GmbH. I am happy to have a personal conversation with you.

I would be delighted if my company profile appeals to you and I am already looking forward to the things that are about to come.

With best regards

Stefan Kowski
founder
PS. Follow me on Twitter.